Jesus is Lord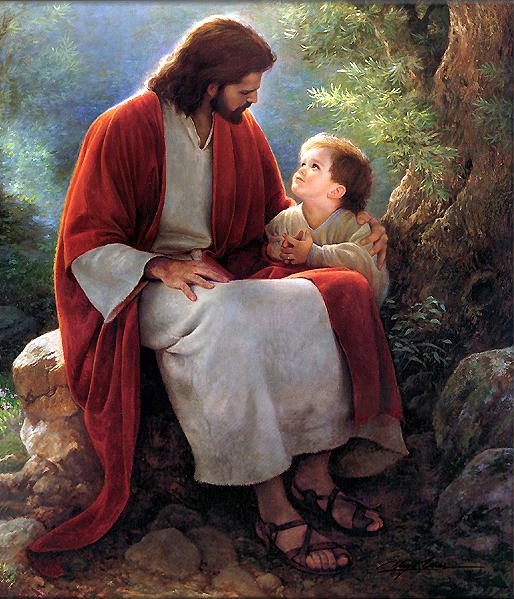 Jesus is Lord
Jesus is Lord of the Christian Faith
Seek ye first the kingdom of God and His righteousness and all other things will be added unto you. Nothing happens before its time if you are walking in His (God's) plan for your life.
The first priority is, becoming a Christian, and obeying the Bible. 2 Cor.6:14-16 says, "Do not be bound together with unbelievers. For what do righteousness and wickedness have in common? Or what fellowship can light have with darkness? What does a believer have in common with an unbeliever?" This is a clear instruction from the apostle Paul that Christians are not to be bound together (in a marital/physical relationship) with non-Christians. Christians have been declared righteous in Christ and have been brought into the light of the truth. They should not have intimate fellowship with those that have not been declared righteous and are still in spiritual darkness.
God has a perfect will for you, and He also has a permissive will. Nelson Nyland on God's will says: "[God's will is] No longer an ethereal call that will begin on a starry Sunday some time in the future. Now! ... God wants us to make faith-filled decisions, so we can live in faith-filled obedience."
Rachael M. says, "If you are saved, Spirit-filled, sanctified, submissive, and willing to suffer, ... If you are obeying God's Word in the five areas discussed in this chapter, God is already controlling your wants and desires. He is at work "in you both to will and to do for His good pleasure" (Philippians 2:13)."
Jesus is Lord
Jesus is Lord of all
Jesus is not the God of only one particular nation or people. The Bible says He is Lord of all.
John 3:15-17
15
that everyone who believes may have eternal life in him.
16
For God so loved the world that he gave his one and only Son, that whoever believes in him shall not perish but have eternal life.
17
For God did not send his Son into the world to condemn the world, but to save the world through him.
Acts 10:35-37
35
but accepts from every nation the one who fears him and does what is right.
36
You know the message God sent to the people of Israel, announcing the good news of peace through Jesus Christ, who is Lord of all.
37
You know what has happened throughout the province of Judea, beginning in Galilee after the baptism that John preached
Jesus Christ is the salvation of God whom He prepared before the face of all peoples and all nations. This includes all of mankind, the whole human race. Because he died and rose again Jesus Christ is the Lord of both the living and the dead.
Now is a time of God's favor toward all mankind. But it is not going to be like that forever. The Holy Bible warns that great wrath of God is going to come upon the whole world. This is why God sent Jesus Christ into the world - To warn about the great wrath which is to come and save the world from it. God has appointed a day of judgment and a judge to judge both the living and the dead on that day; Jesus Christ is that judge. Jesus Christ died on the cross to pay for sin and to free those who believe from its effects so that they don't have to face the coming judgment. No one can make peace with God except through the cross of Jesus Christ. Lord Jesus Christ is the only way to God.
Jesus is Lord bring you these Bible verses
Ephesians 5:1-4
1
 Therefore be imitators of God as dear children. 
2
 And walk in love, as Christ also has loved us and given Himself for us, an offering and a sacrifice to God for a sweet-smelling aroma.
3
 But fornication and all uncleanness or covetousness, let it not even be named among you, as is fitting for saints; 
4
 neither filthiness, nor foolish talking, nor coarse jesting, which are not fitting, but rather giving of thanks. 
Golden Rule in the Bible